Is your style Feminine Chic or Creatively Adventurous?
Andrée by Unit / Savanna Jane is on the search for the perfect ladies to represent our two brands. Our Andrée by Unit collection is feminine, flirty, classic, and chic, while our Savanna Jane collection is bold, South-Western, creative, and adventurous. For the first time we're opening the doors for our Brand Ambassador Program. If you think you have what it takes to represent either collection, we want to hear from you!
Fill out the required field below and we'll be in touch soon with more info!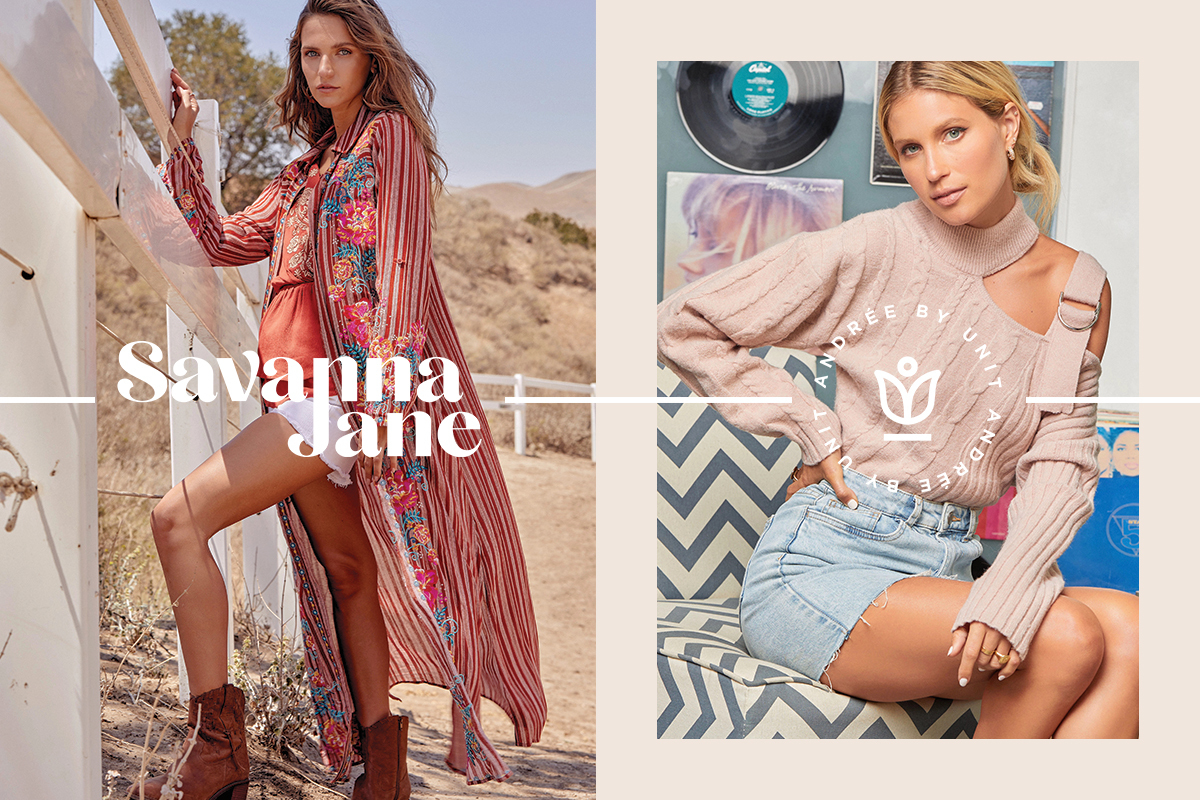 Helpful things to know
The Brand Ambassador Program is open to applicants across the contiguous US states. We are offering complimentary monthly wardrobe pieces in exchange for posts and videos. You are encouraged to post on TikTok, Instagram, and YouTube. We want to foster a group of talent who can grow with us. So if you feel like you have that extra on-camera sparkle, we definitely want to hear from you. Please fill out the form below, send over your social media handles, and metrics. We will review all information provided and will contact you if you are the right fit for us!
Instagram: Story, Posts, Reels, and/or IGTV
Tiktok: Trendy Dances, OOTD, mini hauls, and so on
Youtube: Unboxings, Vlogs, OOTD, and Haul Videos